Here are some testimonials from models I had the chance to work with. If you wish to leave me a testimonial just use the above menu "Message Me" and I will be happy to publish it below.
Giorgia:
"Stephane is a nice photographer, is a professional and during the shoot there is always time to laugh together. I loved being part of his project and I'll be happy to shoot with him another time!! Thank you"
Elena:
"I had a great time without seeing the time pass, he knows how to highlight with beautiful lights! gentlemanly and lovely! Looking forward to doing another Shooting"
Julia: "Stephane, it was really nice to feel the way you treated me! Thank you for this! You look after me gentlemanlike. Your shooting preparations, all the details, all your wisdom and experience. The photos are incredible! I enjoyed posing for you! It was a really beautiful time for me. It flew by very quickly! You are special!"
Nera: "Stephane is an amazing photographer and a wonderful person, very sensitive and really took care of me. We started the day with a beautiful walk and breakfast around the city and then we slowly got into work. I love a good challenge and when he asked me to cry in front of the camera, I was really excited to see if I could manage to do it... and I did! A shooting to remember! Thank you, Stephane, for such a nice day! Looking forward to the next one :)
Best, Nera"
Anetta: "I had an amazing time and different experiences during the photoshoot with Stephane. We made such nice photos and mood even though it should be very sad shooting we always laugh:) this was my first 4h crying shooting that's why I will never forget this time full of different emotions great settings, great clothes, food wine:) and professionalism. Stephane is a great and very kind person. I love to shoot with him and I hope we will shoot next time again".
Sofia: "Hi Stephane. It was great to shoot with you. You're a nice photographer, with your own vision and your cool project. Happy to be part of this! More important to all, you're a very nice person! I would love to shoot with you soon again!"
Nikolart:
"That was a wonderful session with Stephane, the photos turned out great and he's an absolute gentleman. We shot in the heat of the summer, but the edits with the autumn color palette were a great touch. Stay awesome! XOXO, Niky"
Angelina Petrova:
"It was nice shooting with Stephane with great pictures, he was very friendly, easy going, nice and warm atmosphere during the shooting. Hope to work with him again"
Julia: "Thank you very much for my first great shooting in Switzerland! It was very creative and interesting for me! Looking forward to work with you next time :)"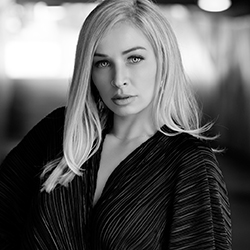 Tanja:
"Hello Stephane, You are not only a great photographer but also a very good person. i love to shoot with you because it is always a lot of fun with you. Hopefully see you soon. Tanja."
Sarah: "Stephane is not only a great photographer, but also very kind and he made me feel comfortable at all times. Loved working with such a talented and creative person!!"
Halyna: "
Working with Stephane was a real pleasure and a lot of fun. He is an excellent photographer and a very good friend. I would repeat this experience many times. I felt ecstatic during the shooting and it was mesmerizing for me, thank you :)"
Anna:
"It was a big pleasure for me to shoot with Stephane! He is professional photographer with amazing personality. I enjoyed our shooting a lot. Stephane always come up with some interesting ideas, what makes the shooting even more creative and fun! Hope to work with him again soon!"
Saskia:
"Stephane was an absolute pleasure to work with, creative and professional. I would recommend him as a photographer and happily work with him a second time!"
Ivana Cermakova:
"It´s always great to work with Stephane. We were going through different styles and ideas and had a nice conversations. It´s also great to see when a photographer is still improving..every year..I´m already looking forward to our next shooting!"
Mia Sollis:
"I had a great time during our shoot with Stephane. He is professional and easy to work with, I can highly recommend him ;) Thank you again and hopefully see you soon! Mia"
Dani Parker:
"Hey Stephane, I have to thank you for our shooting in this beautiful location. I just had an awesome, funny time and enjoyed working with you. You have a good eye for beautiful spots and a like the natural look of the pictures. See you soon and have a good time."
Quinn Linden:
"Thanks a lot for our wonderful shooting and stunning results. Looking forward to working together again!"
Nicolette S:
"Dear Stephane! Thank you for the great shoot. it was a pleasure working with you. I had a lot of fun and also nice conversations. Thank you! Wish you all the best! Nicolette."